About The Artist - Introduction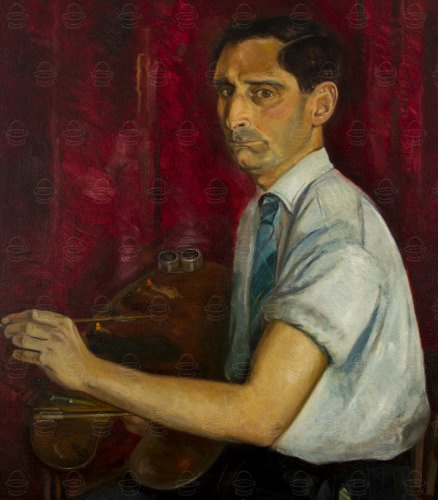 The career of Norman Maurice Kadish [NMK] (1916-1988) coincided with the flourishing of 'Modern Art' but his oeuvre did not fit neatly into any of its dominant streams. He was a fine draughtsman, academically-trained, who specialised in portraiture and figurative work at a time when Abstraction dominated the art world.

His output was extremely diverse in terms of both subject matter and media. He painted and created his masterworks in oils, his favourite medium. He was also prolific in drawing: in pencil, crayon, ink, charcoal, chalk and pastel. While on active service during World War II, he kept a diary of War Sketches that he later bound into a book that forms an evocative document of the era. During the 1950s he produced stylish advertisements and movie posters, magazine illustrations and comic strips, all of which have an irresistible appeal today.

His traditional style, subject matter and high colour put NMK outside the British artistic mainstream during his lifetime. Tastes have changed: his work is now undergoing rediscovery, fresh appraisal and renewed appreciation. A catalogue raisonné is in preparation and this website showcases, for the first time online, the range and accomplishment of this important artist.