About The Artist - Biography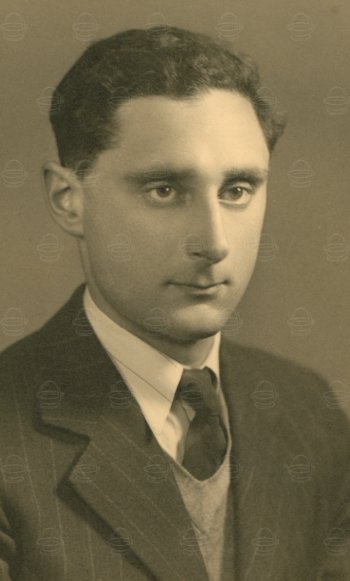 Norman Maurice Kadish [NMK] was born in Hackney, London, of migrant Jewish background. Both sides of his family came from Lita, Yiddish-speaking Lithuania. His father, Israel (Issy) Kapul Kadish (1888-1959) was first generation British, his parents having arrived in the East End during the first big wave of immigration from Tsarist Russia during the 1880s. His mother, Sarah (Cissy), née Aaronson (1887-1958), was born in the historic town of Polotsk (today Polatsk, Belarus), about 100 kilometres (65 miles) from Vitebsk, the home town of Marc Chagall.

After attending Hackney Downs School ('The Grocers'), NMK entered the Regent Street Polytechnic in 1936. His studies were interrupted by six years in the army during the Second World War, serving on the Home Front in the Royal Artillery, Heavy Anti-Aircraft (HAA) section. He manned the 'Ack Ack' guns during air-raids and claimed once to have shot down a German aeroplane. He compiled a volume of War Sketches 1940-1945, a visual diary of his army days, executed mainly in pencil and ink.

He finally received his Fine Art degree in 1947 and concurrently undertook a teacher-training course at the Institute of Education in London. He taught art for 32 years in North London, in 1961 becoming Head of the Art Department at Tyler's Croft Secondary Modern School, that was later (1967) merged into the 'comprehensive' Kingsbury High School. NMK retired in 1981.

In 1951 he married Renée Shapiro (1928-2019) and moved from Hendon (where his family had bought a house during the war) to the far end of the Northern Underground Line at Edgware. During the 1950s, the couple had three daughters, the youngest of whom is the historian and conservationist Sharman Kadish. The artist lived in Edgware for the rest of his life, painting in 'The Hut', the timber studio that he had built to his own design at the bottom of the back garden.